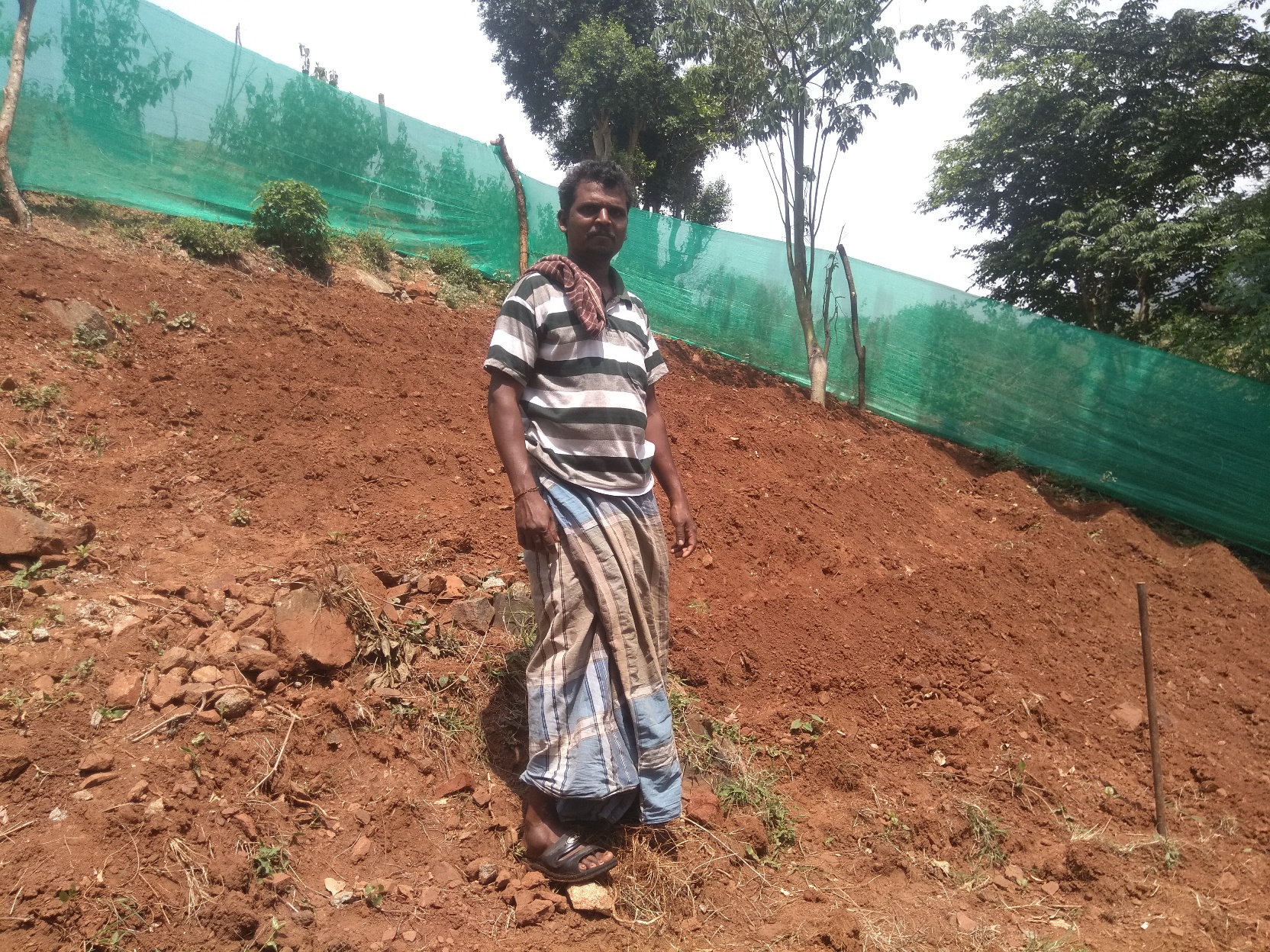 By Chandran R. and Ramachandran K.G
The Using Diversity (UD) project supports tribal farmers to return to their traditions to bring back the concept of traditional Mixed farming. Farmers are supported with indigenous varieties of seeds for this purpose. The sample plot of Mr. Chandran R, the UD fellow, also serves as a model plot for the farmers in Pillur. He had decided to grow different varieties of vegetables and tubers in his land and converted around 10 cents of his land for this purpose. He collected and planted many seeds of many traditional varieties and plants from different places. At present, there are 19 different varieties of crops of vegetables, tubers, greens and rhizomes in his sample plot. He wanted to disseminate the message to his fellow community members that even in such a small plot of land, people can grow many crops for their subsistence and nutritional requirements.
Having been inspired by the sample plot of Chandran, a fellow farmer from the neighbouring of Poochamarathur, namely Selvaraj has started his own garden of mixed crops on about 15 cents of land that he owns. His family comprises of his wife and two children. He started farming with Ragi and Samai in his plot, but he had lost the seeds due to the absence of rain and inadequate water irrigation facilities. He decided to plant some of the indigenous varieties of tubers and vegetable species on his land through the support of the UD project by way of seeds and fencing. He has also planted indigenous variety of Mucca cholam on his land. His wife was also in supporting him in his efforts to set up this garden of different varieties. Almost of all the crops on his land were planted from the month of August 2019 onwards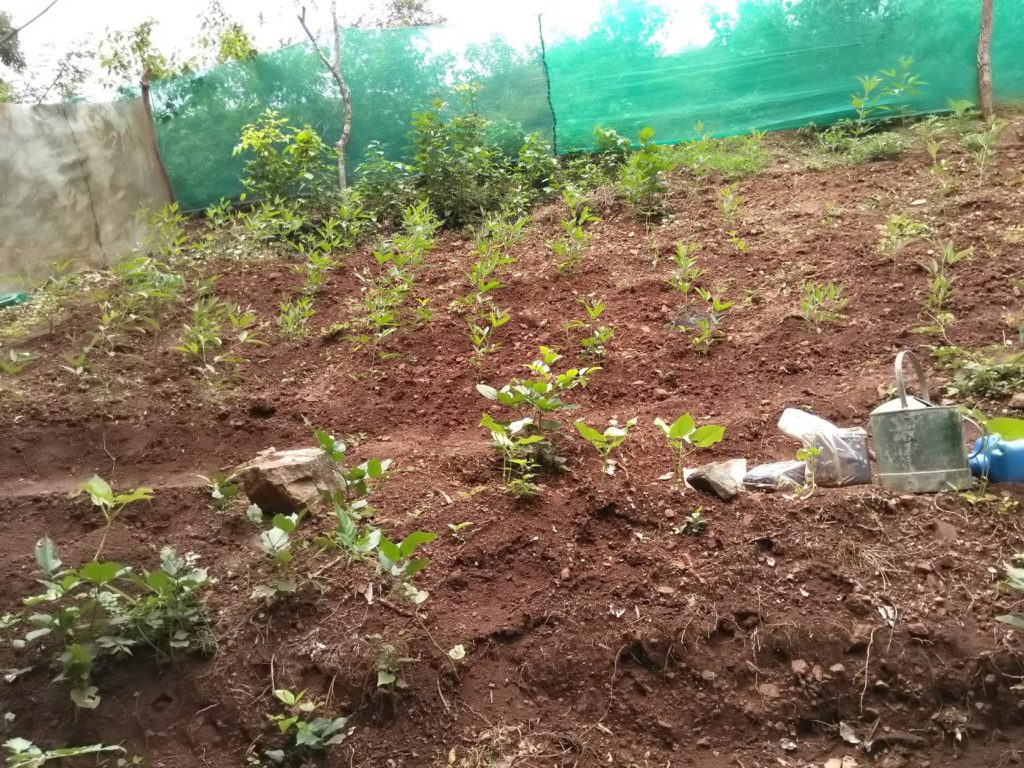 He plans to keep some amount of the seeds with himself for the purpose of farming next year and would also give some amount of all seeds to community seed bank that was set up for larger benefit of the community people in the area. He said that he would be able to display all these crops (that he grows) in the coming seed festival that would be organized in the month of November.
The list of crops at Farm of Selvaraj
| | | | |
| --- | --- | --- | --- |
| S No | Category of crops | Crops Name | English or scientific names |
| 1 | Tubers | Karunai Kilangu | NA |
| 2 | | Noorai Kilangu | Diascorea spp |
| 3 | | Vethal valli Kilangu | Diascorea spp |
| 4 | Vegetables | Thakkali | Tomato |
| 5 | | Peerakkai 1 | Ridge gourd rough |
| 6 | | Peerakkai 2 | Ridge gourd soft |
| 7 | | Thuvarai payar | Dhal pea |
| 8 | | Kathirikkai | Brinjal |
| 9 | | Beans | Beans |
| 10 | | Kolikeerai | Greens |
| 11 | | Milagai | Green chilli |
| 12 | | Pavakkai | Bitter gourd |
| 13 | | Poosani | Pumpkin |
| 14 | | Vendai | Ladies finger |
| 15 | Grains | Mucca cholam | Maize |