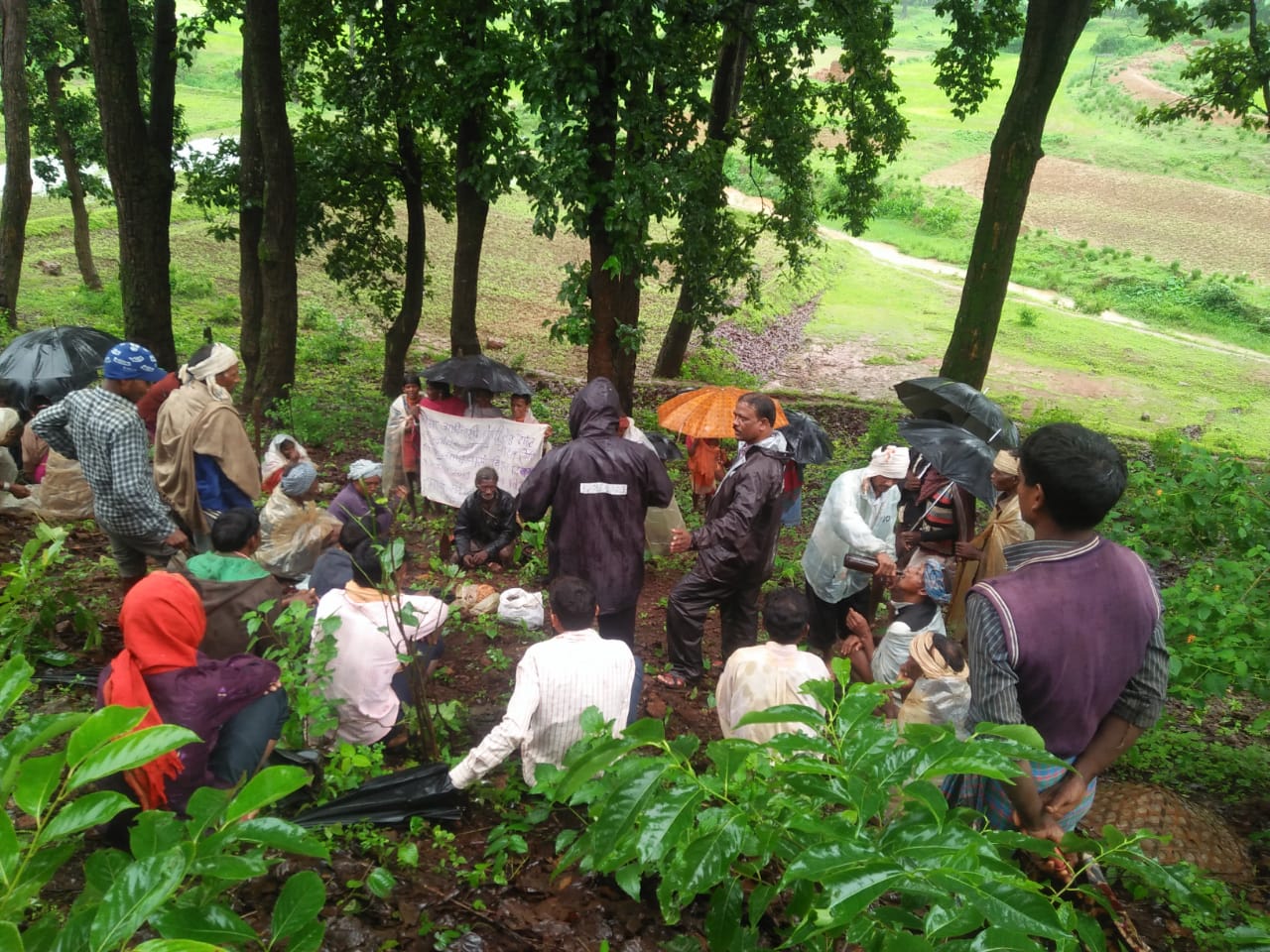 By Hiralal Gaund
The Baigas of Silpidi village, Baigachak, Dindori District, Madhya Pradesh once again celebrated International Day of World's Indigenous Peoples by planting a variety of uncultivated food trees and plants in their community forests for which they have received Habitat Rights as per the Forest Rights Act, 2006.
The villagers came together to plant 20000 seeds of a variety of uncultivated food trees and plants that are reducing and becoming rare in their areas like – Keolar, Mahua, Kathal, Menhar, Sihar and Jamun.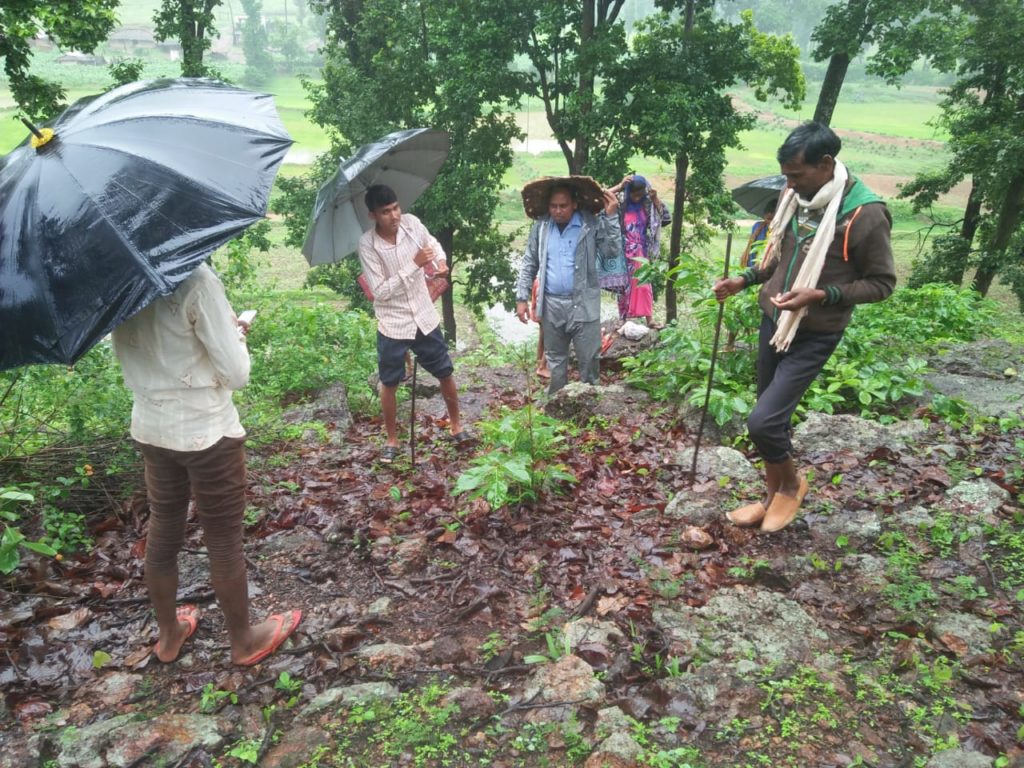 The villagers also took seeds for planting on the boundaries of their fields. The villagers were very happy with the community planting initiative and they would jointly be taking responsibility for the management of their community forests and the protection of the trees and plants planted there.