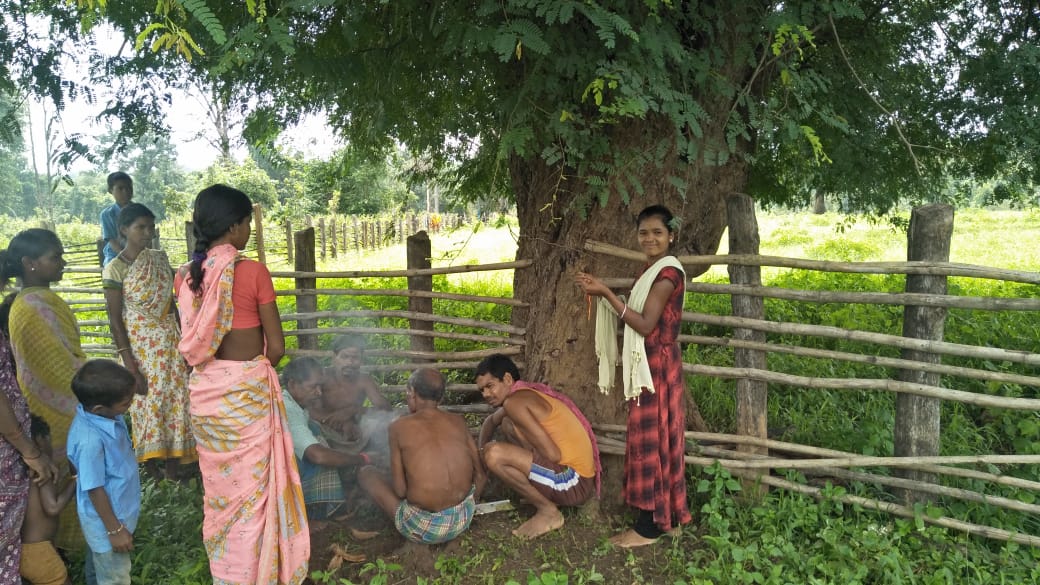 By Basant Soni and Dhasay Sori
On the 15th of August, 2019 the villagers of Gawarmund village came together to celebrate the festival of Raksha Bandhan by tying a rakhi on an Imli (Tamarind) tree planted by their ancestors. The Imli tree has been a silent witness of the history of Gawarmund, with villagers having conducted innumerable community meetings and discussions as well as meetings for carrying out traditional justice under this tree.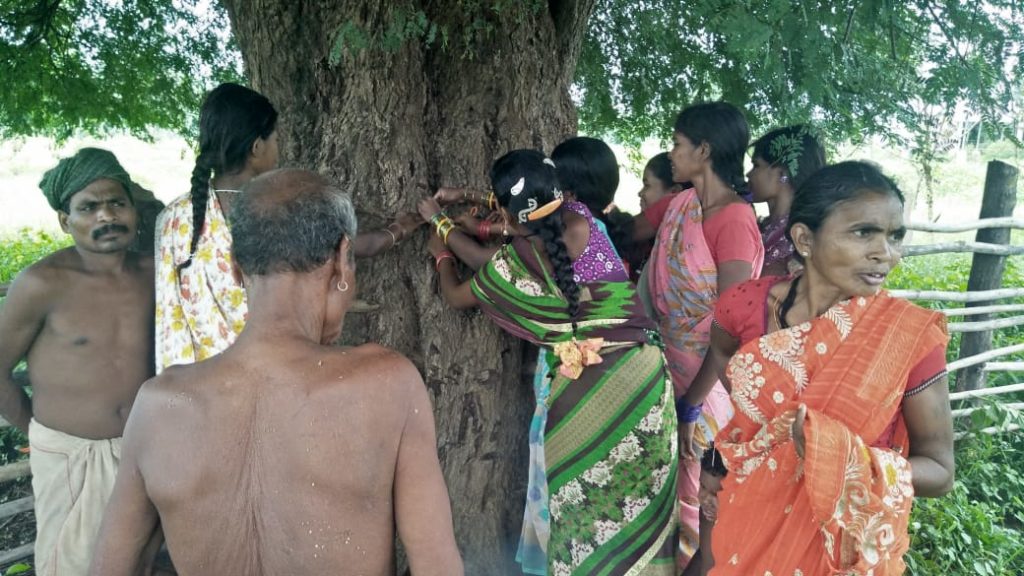 The villagers tied a Rakhi on the tree recognising its invaluable contribution to their villages and resolving to protect it and celebrate it a symbol of the identity of their ancestors. They all prayed for the long life of the tree. The gathering included several village elders who had fond memories of times spent under the shade of this village landmark.