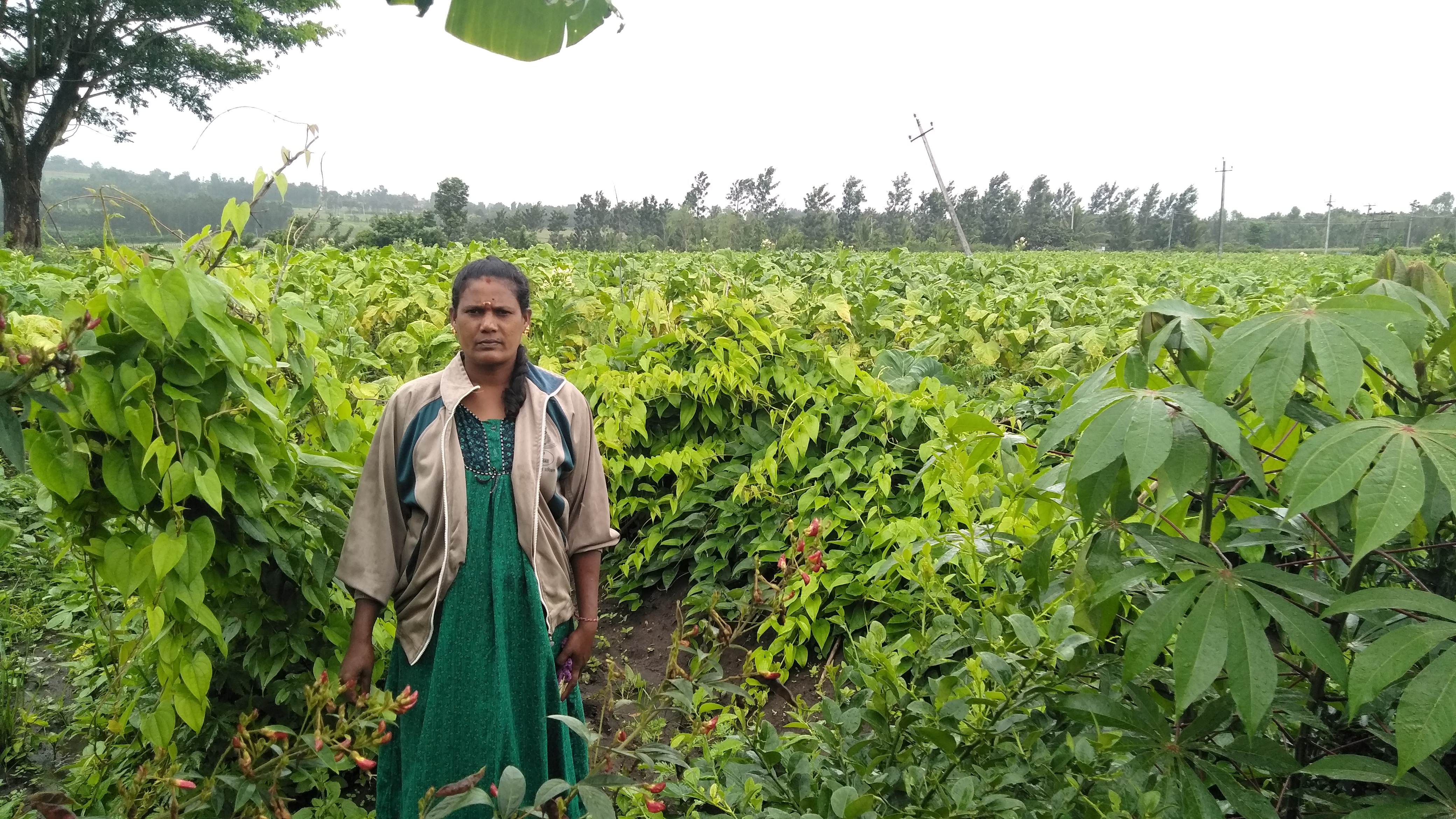 Ramachandran K G
Participation in two tuber festivals has made a Jenukuruba women's group from Abbalathi village in Periya patna area think about their traditional varieties of tubers. They wanted to revive them and started to think about a nursery to bring back some of the tuber species to their homesteads. They were not allowed to go to forests, which is their traditional habitat, and their dependence on forests and forest resources were affected due to the restrictions on access. The team of ten women had gone to an exposure visit to a tuber farm in Wayanad district of Kerala to learn about nursery techniques about growing tubers after the tuber festivals.
Having come back from Wayanad, with some of the indigenous tuber varieties that were once found abundantly in their area, they decided to set up nursery at their village. Two of group members, namely Renuka and Jananakamma, along with community fellow from the area, Ms. Puvi, undertook the responsibility of growing these tubers in their back yard.
At present there are 12 different varieties of tubers in this nursery. Out of twelve varieties grown here, nine are wild ones. Ere genesu, Nore Genesu, Bunni genesu, Kavale genesu, Muthiri genesu, Seluvu genesu, Kesa genesu, Naare genesu are the wild tuber varieties. Suvarna genesu, Bili genesu and Kempu genesu are other three indigenous tubers grown in their tuber garden. This tuber bank is created in ten cents of land of these two community women. Some of the tubers are grown on the hedges of the land too. This tuber bank is being prepared to support in promotion of the tuber cultivation among Jenukuruba community members in the Periyapatna area.