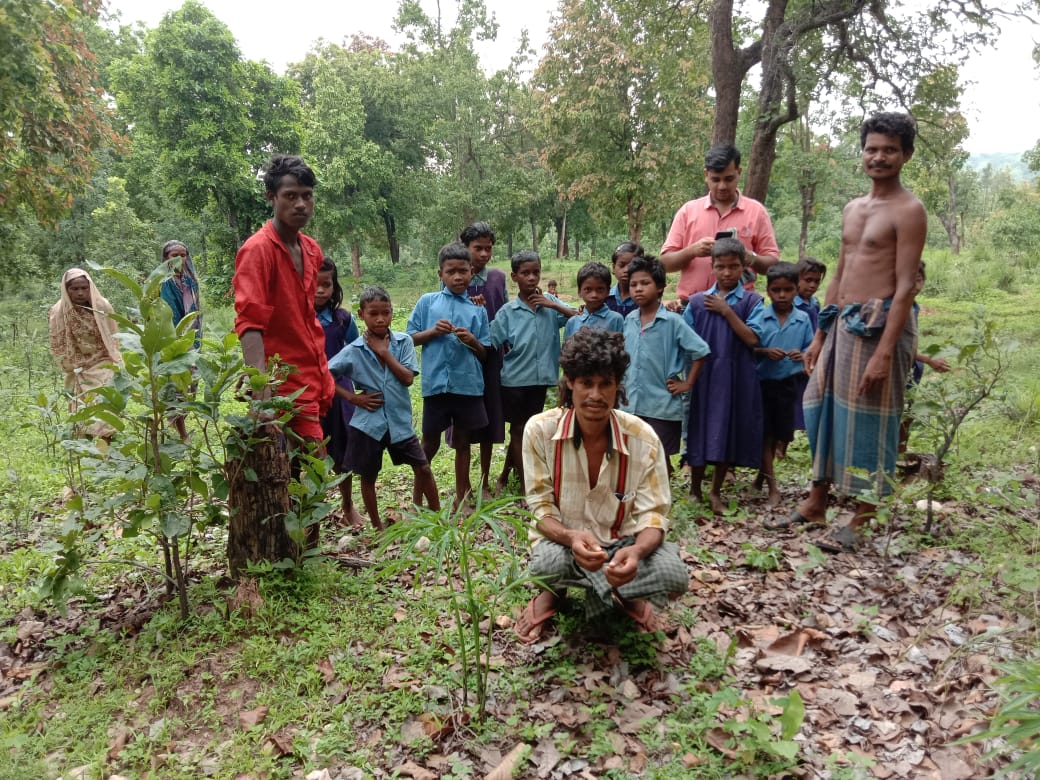 Ramakant Jaiswal and Tiharu Birhor
On the 24th of July 2019, an awareness program on the Uncultivated Food of the Birhors was organised for the school children of Samelibhatta Primary School in Podi Block, Korba District Chhattisgarh.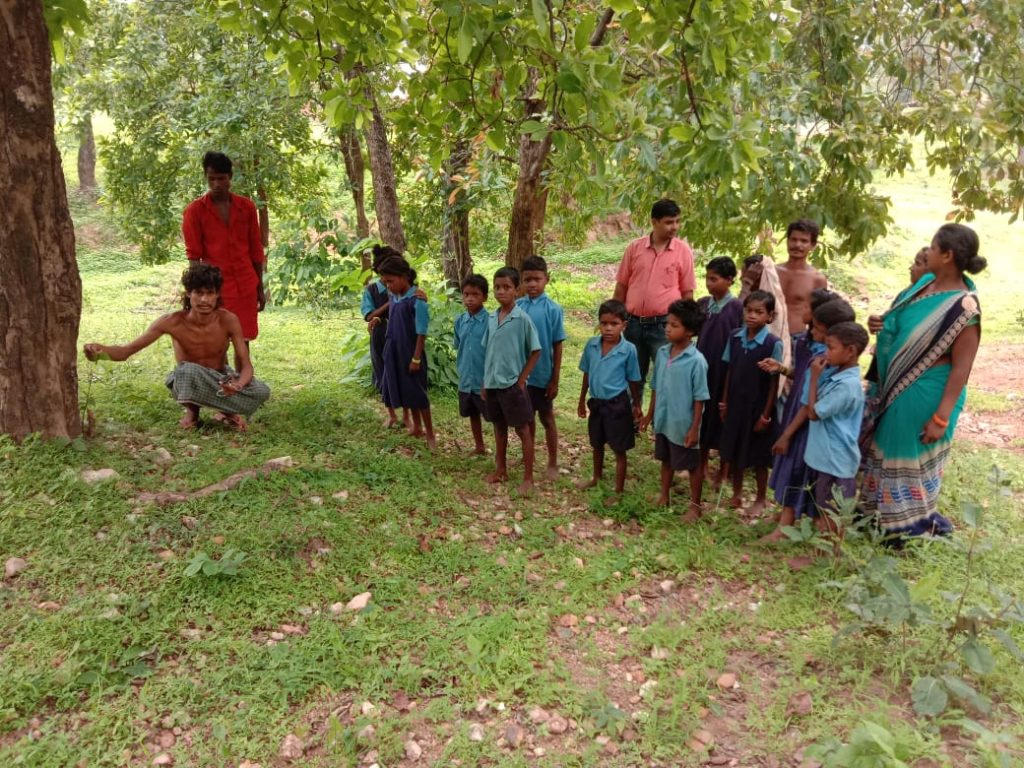 The students were taken for a forest trail, by village elders, to explore the rich diversity of uncultivated foods found around their very own village. Anand Singh, Ram Prasad, Mehntar Singh, Chind Kunwar, Junmunia Bai were the village elders sharing their traditional knowledge of uncultivated food with the children. School teachers Shiv Kumar Sahu and Ramchandra Jaiswal and Angan Wadi worker Saraswari Kanwar were also present for the program and accompanied the children on the forest trail.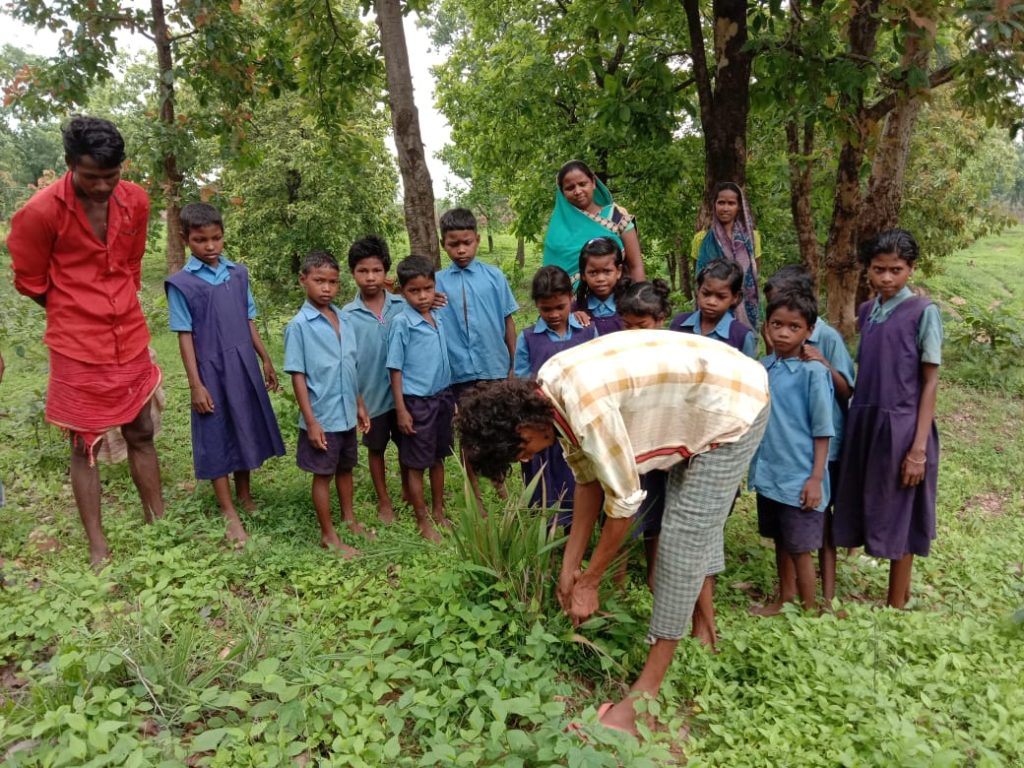 The school children got to see a variety of uncultivated foods in the course of the forest trail. The uncultivated foods that the elders showed the children included a variety of tubers and roots like Kadwa Kanda, Chindi Kanda, Dudhiya Jadi, Chitchita Jadi; wild leafy vegetables like Dai Bhaji, Chameda Bhaji, Koilar Bhaji, Cherpota Bhaji and a variety of shoots, mushrooms and fruits that are a vital part of the Birhor diet. The elders shared their knowledge of the different uncultivated foods with the children. The teachers emphasised the importance of this traditional knowledge and urged all the children absorb and remember all the information that had been provided to them by their village elders.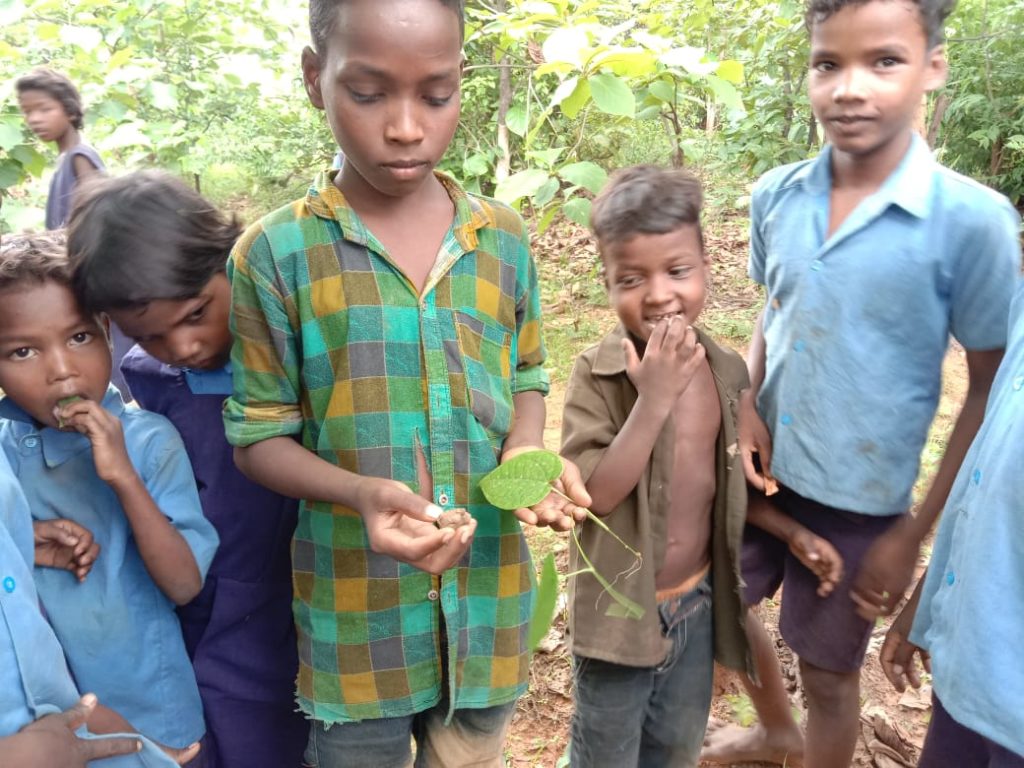 After returning to the school the children were encouraged to share the names of the different uncultivated foods they had just seen. The children who listed the maximum number of uncultivated foods were given prizes. A total of 22 children participated in the program which included 8 boys and 14 girls. The program ended with naasta for all.