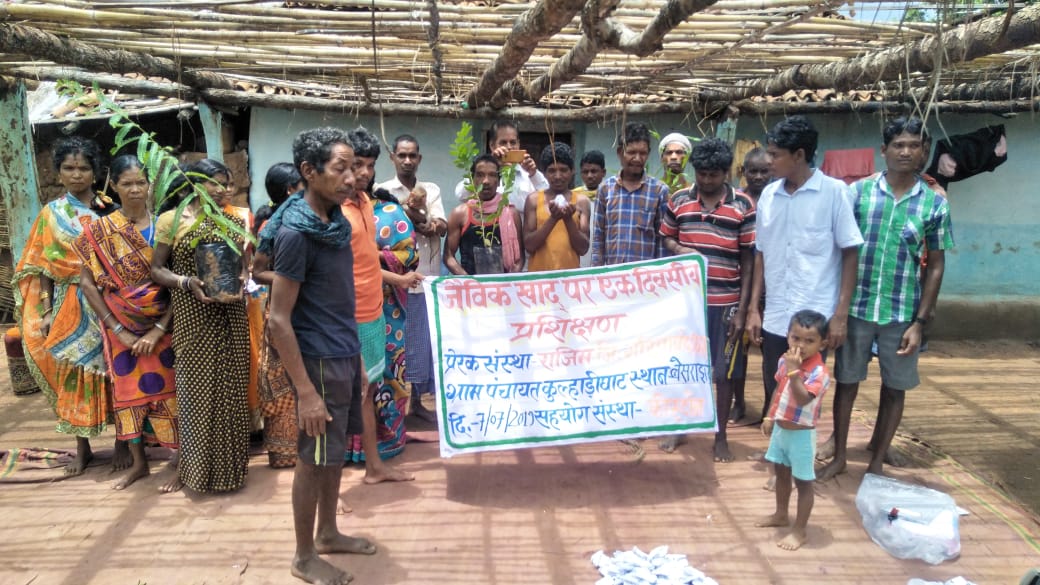 Basant Soni and Dhansay Sori
On Sunday the 7th of July, 2019 a one day training program on Ecological Farming was organised at the Kamar village of Besrajhar, Kuladighat Panchayat, Gariyaband District, Chhattisgarh.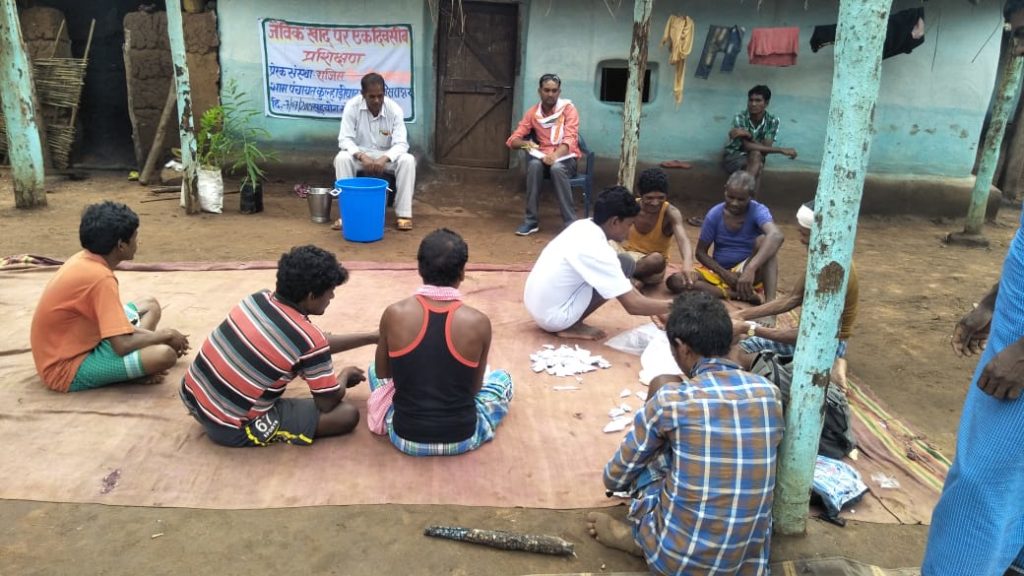 A total of 54 villagers, 35 men and 19  women, from Besrajhar and other neighbouring Kamar villages participated in the program. Rohidas Yadav from PRERAK (UD partner NGO) was the trainer for the training program. He provided a practical demonstration on how to make organic fertiliser and organic insecticide to the men and women present.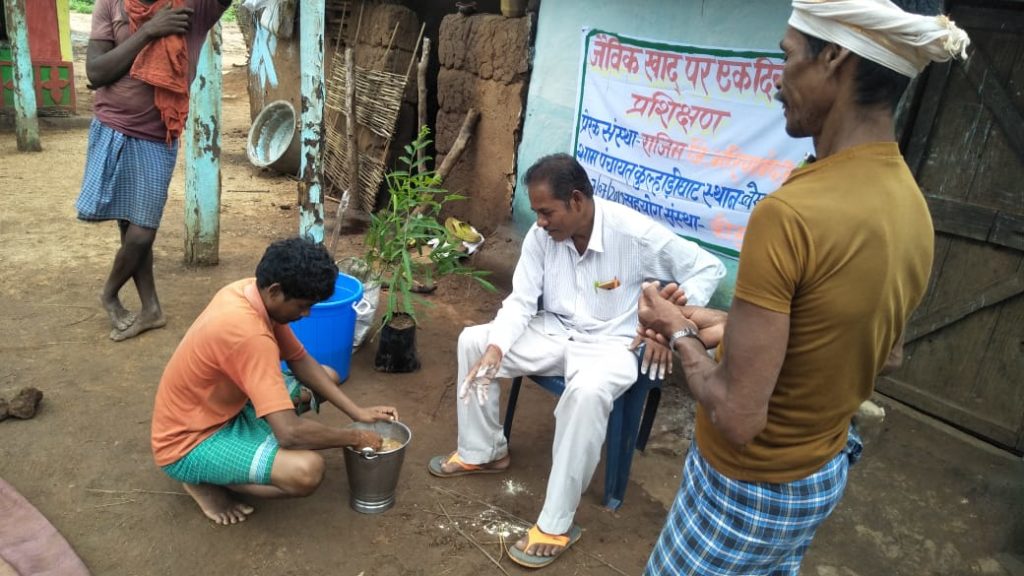 He also facilitated the distribution of vegetable seeds for sowing in Kitchen Gardens and while sowing seeds in a few plots demonstrated methods of land preparation for growing vegetables in Kitchen Gardens.
Community leaders of the Kamar community who were present at the program included Ratiram Sori the Panch of Besrajhar, Chamar Singh Sori and Sonu Ram from Gawarmund village. The Kamar leaders shared that the practical training on Ecological Farming was extremely relevant and useful and they would put their learning into practice in their villages and homestead plots. They pledged to use organic methods to combat insect infestation to protect their crops and their by increase their agricultural productivity.