Basant Soni and Dhansay Sori
On the 3rd of July 2019 the UD fellows of Gariyaband District, Chhattisgarh distributed vegetable seeds and seeds of traditional crops to the Kamar families of Matal (Rajadera) village, Kuladighat Panchayat, Gariyaband District, Chhattisgarh. Vegetable seeds were distributed to 15 families for cultivation in Kitchen gardens and seeds of traditional crops that had diminished or disappeared from the area were distributed to 5 families for mixed cropping in their fields.
The vegetable seed distributed for the kitchen gardens included – Sim, Mooli, Kumhdha, Tamatar, Barbatti, Torai, Dodka, Bhindi, Mirchi, Jari, Karela, Dhania, Chench Bhaji, Amari Bhaji, 5 types of Bhata/Brinjal.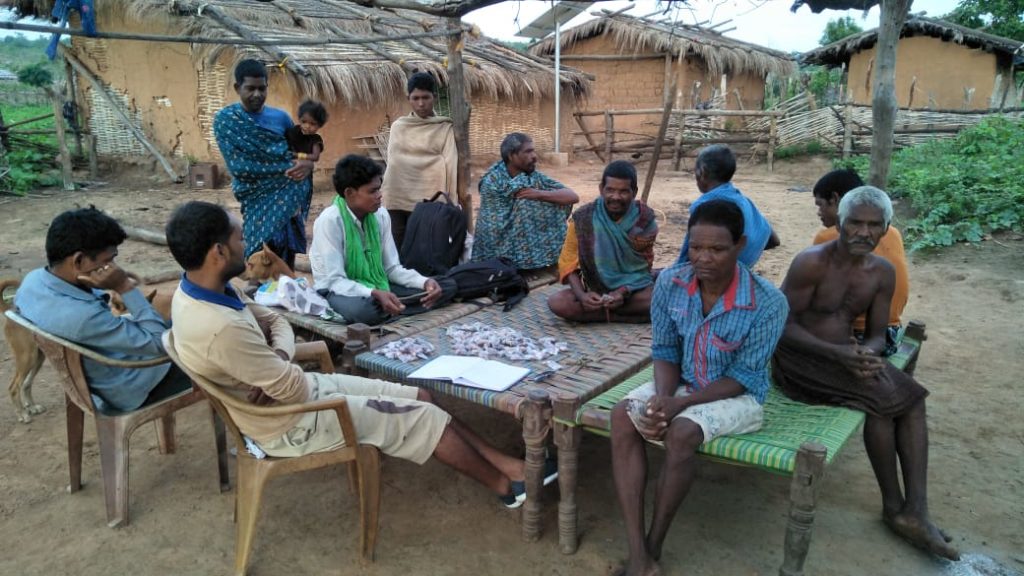 The traditional seeds distributed for mixed cropping included – Kodo, Madia, Jhunga, Makka, Urad, Kuthi, Jowar, Kang and Kosra. The villagers shared that they no longer had seeds of a number of traditional crops that their ancestors used to cultivate, and they thought that they would not be able to get these seeds again. They were grateful for being provided seeds of a number of their traditional crops through the program and they pledged to work sincerely to expand the availability of these seeds and focus on safeguarding them. They were also happy to receive vegetable seeds which will help supplement their diet and they said that they would cultivated the vegetables in their Badis (homestead plots) and this would help reduce their expenses as a result of reduced dependence on market vegetables.