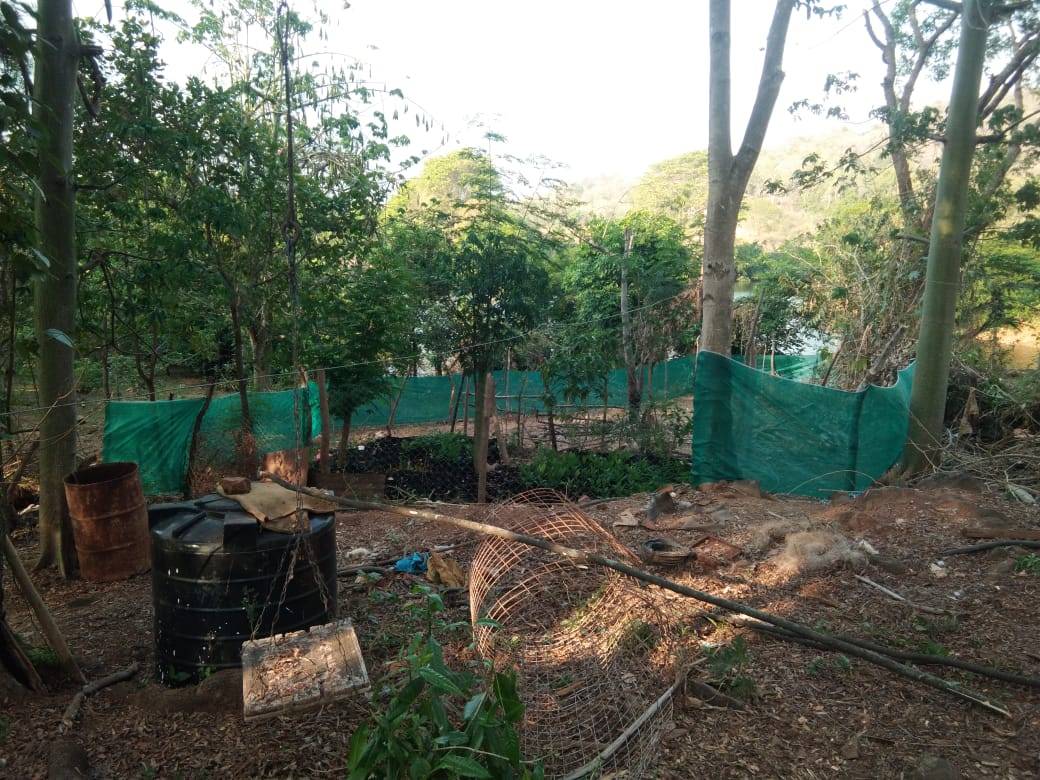 By Chandran R. and Ramachandran K.G
In Pillurnadu, Erula people are gradually moving away from the farming of traditional crops. There are several reasons for this change. Free availability of food items from the ration shop, change in climate and change in community's attitude towards agriculture are some of the reasons given by the community members for the dip of interest in traditional farming.
Under these circumstances, Chandran R. (U.D. fellow) decided to grow different varieties of vegetables and tubers on his land, as a model plot for traditional crops. He converted around 10 cents of his land for this purpose. He collected traditional varieties seeds and plants from different places. He planted all these varieties of crops on his plot. At present, there are 19 different varieties of crops of Vegetables, tubers, greens and rhizomes in his sample plot. He wants to disseminate the message to his fellow community members that even in such a small plot of land, people can grow many crops for their subsistence and nutritional requirements, if there is a will to do so.
Here is the list of crops on sample plot

Crops Name
1. Karimanjal (Black turmeric)

2. Kari – Inchi (Black Ginger)

3. Inchi (Red ginger)

4. Vethal valli Kilangu (Diascorea spp)

5. Chembu Pachai (Green colocassia spp)

6. Chembu Neelai (Blue colocassia spp. )

7. Koorkkal
8. Thakkali (Tomato)
9. Peerakkai 1 (Ridge gourd rough)
10. Peerakkai 2 (Ridge gourd soft)
11. Milagai (Green chilli)
12. Thattai payar (Snake pea)
13. Kathirikkai (Brinjal)
14. Chatura payar
15. Kolikeerai (Greens)
16. Poosanikai (Pumpkin)
17. Sorakkai (bottle gourd)
18. Kadali (Plantain)
19. Nethiran (banana)
Total
No. of plants
2

2

2

3

3


1

2

30

3

2

10

5

5

2

2

2

2

1

1

80
Category of crops
Rhizome
Rhizome
Rhizome
Tuber
Tuber


Tuber

Tuber

Vegetable

Vegetable

Vegetable

Vegetable

Vegetable

Vegetable

Vegetable

Vegetable

Vegetable

Vegetable

Herb

Herb