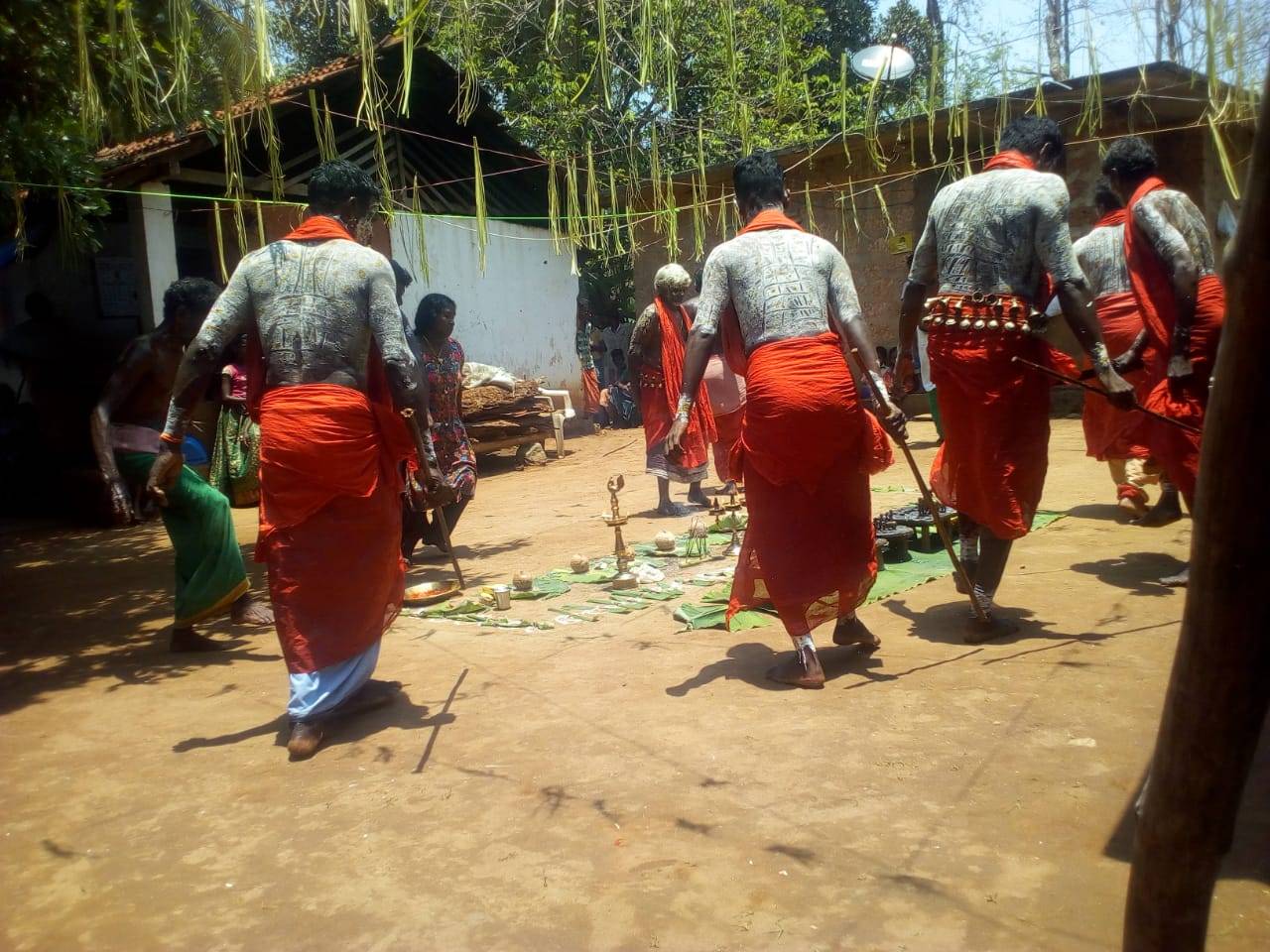 By Sunilkumar N and Ramachandran K G
A special festival was held at Nedunkayam Paniya hamlet, in Nilambur of Kerala from April 16th to 20th 2019. This festival is called either 'Oottulsavam' (feast festival) or 'Daiva koduthi' (offering to Gods) in Paniya dialect. Paniya elders stated that, two to three decades ago, the festival had been celebrated for at least sixty days by the community members. But, at present, the festival duration has shrunk to only five to seven days. In those days, the festival was planned and decided by all Paniya families in Eranadu Taluk together but today the festival has became an affair of the villagers from one village for themselves. There are several changes and reformations that have happened over the course of the time in all these customs and practices.
This festival is celebrated with the purpose of offering a share of the annual income of all Paniyans to their "Maladaivangal' ('Hill gods') in order to protect them from all obstacles until the next harvest season. This was celebrated from the middle of April to the end of May (from the beginning of Malayalam month Medam to Edavam). Usually, Monsoon begins in Kerala by the end of May. The land will be cleared and seeds will be sown on the land by then. However, today rains have reduced and consequently crops and farming have also reduced. As a result the duration and intensity of celebrations has reduced. On the whole due to the deterioration in farming and crops their heart is not in the celebrations and festivities.